Scroll Ignore
Widget Connector
| | |
| --- | --- |
| url | https://www.youtube.com/watch?v=uGQf5b7BSW0&list=PLt5jhPpkokeL7jZrgoINs1synCP7F3iAy&index=5 |
https://www.youtube.com/watch?v=uGQf5b7BSW0&list=PLt5jhPpkokeL7jZrgoINs1synCP7F3iAy&index=5
Once you have exported your data from APDL as described here, you're ready to import that data into Logbook Pro. If you haven't done so already, download the APDL import template by going to APDL.net and download from the link there. This template maps the APDL data to the appropriate columns in Logbook Pro for you. Save this file in a convenient location so you can use it each time you import data into Logbook Pro.
Open Logbook Pro on your desktop and click File/Import File > Import Wizard.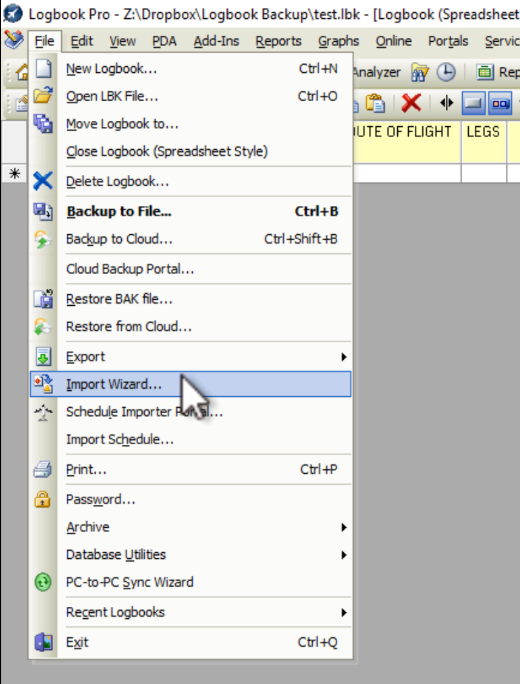 The Import Wizard dialog box will show up next. You'll need to select the appropriate file to import using the Browse button, select TAB delimited or CSV as appropriate, make sure you choose that your import times are in Minutes, enable Autofill on your imported entries, and choose the overwrite and backup options to fit your needs.
...