...
Schedule Importer Portal (APDL.net)
...
Check Schedule is our most automated schedule importing solution. It can login to your crew website and check your schedule and import your new trips or changed/swapped trips automatically. It supports the following list of airlines.
Flica users with Mobile Access:
 Flica users with Mobile Access or Access Anywhere
...
 APDL knows if it is capable of using Check Schedule with your airline because of your airline selection in Settings > Airline. If your airline is not supported, the Check Schedule menu item as well as Check Schedule settings items will be disabled. Additionally, if you try to use Check Schedule and it fails, APDL will automatically guide you to an alternate import method
...
which will typically work if Check Schedule does not.
The first time you tap the Check Schedule menu item you will be prompted to set up your login information in Settings. 
...
Once you have the APDL Toolkit enabled, you can use it two different ways. The first is to navigate to your crew website in Safari on your iOS device and display your schedule. Then tap the share button in Safari and choose APDL Toolkit. You may need to scroll to the bottom of the share screen and tap "Edit Actions" to enable and/or move the APDL Toolkit higher in the list to reduce the need to scroll during future uses.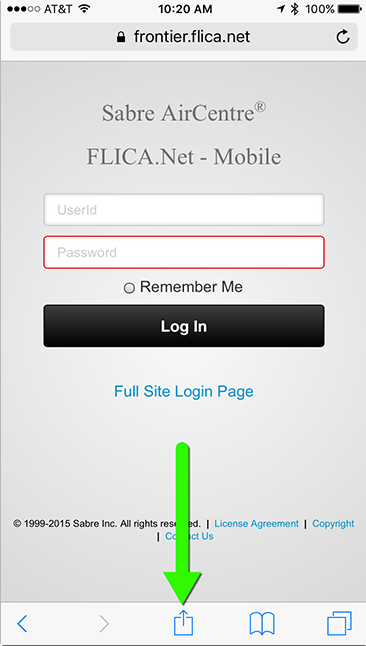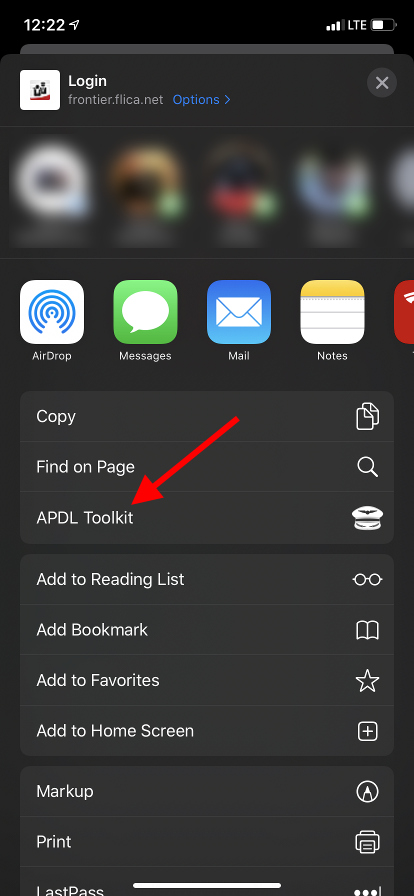 Image Modified
This will open APDL and take you to the processing page. From there you can choose to process the entire page for trip data or process only the highlighted text if you highlighted only a single or multiple trips but not the entire page.
...