When preparing for an interview or producing a professional output of your Logbook Pro data, explore the option of using the built in Report Combiner to group desired reports. Figure 1 shows the Report Combiner window where reports can be selected for combining into one output solution.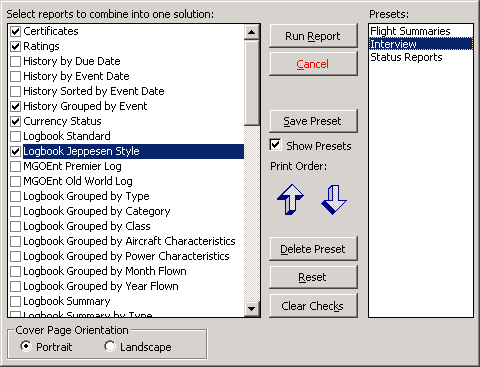 Figure 1. Report Combiner
The Report Combiner allows the saving of combinations of reports for later use, called presets. Select the desired reports then click the Save Preset button to save the group for quick recall at a later time. To remove a preset, select the preset from the list on the right and then click the Delete Preset button. When the preset has been activated, or a new group of reports selected, click the Run Report button to view the combined reports. If any report provides the date filter option, the date filter window will appear to capture the data between a selected date range.