Overview
As an alternative to the Leg View, iPad users have access to a more traditional Logbook view reminiscent of a typical "Trip Book".
Tap "Logbook" on the Menu to use this view.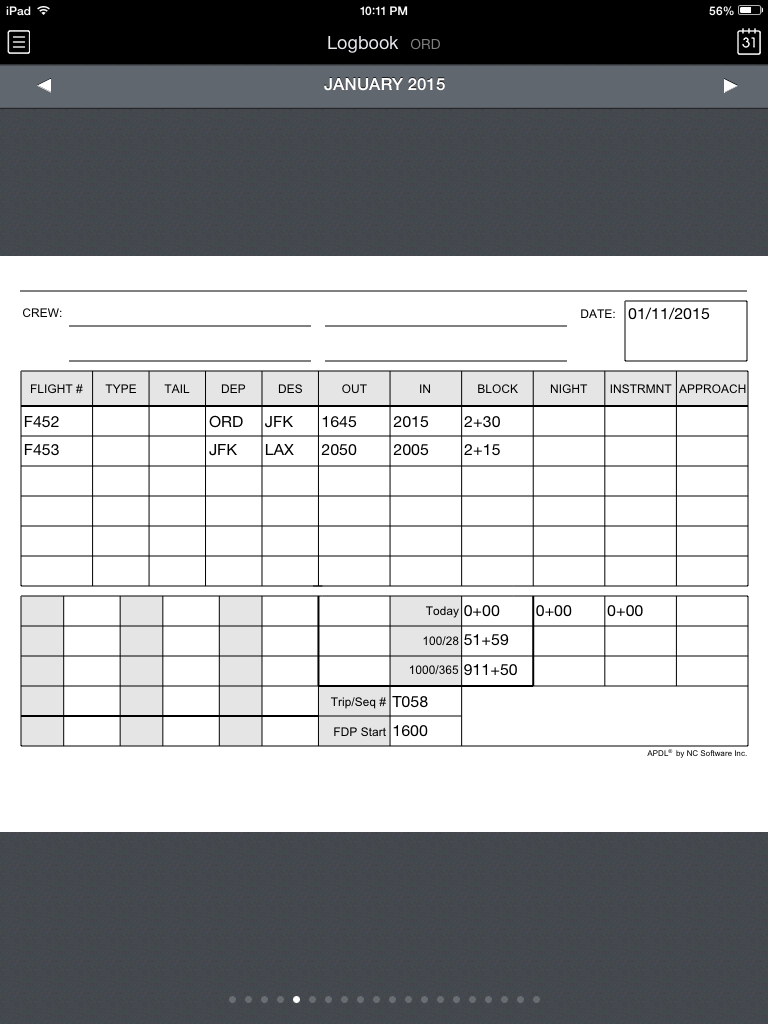 Navigation
Navigating the Logbook View is somewhat different from the other APDL views. To symbolize a paper trip book, you can "flip" pages forward and back in the Logbook View by swiping left and right, or up and down. The navigation bar at the top of the view can be used to cycle between months. You can also tap the calendar icon at the top right of the screen to jump to a specific date using a pop up scrolling Schedule View display.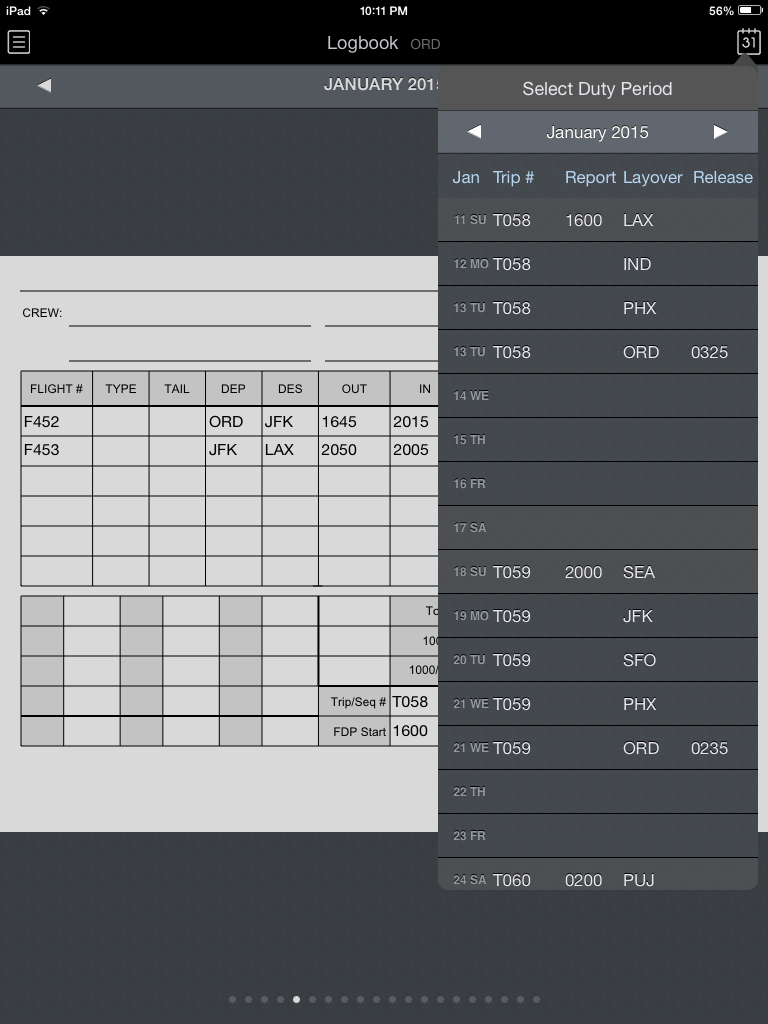 Using Logbook View

The Logbook View can be used to create entries, update entries, and edit duty periods. All of these tasks are accomplished just as they are in other areas of the app. The Logbook View is only an alternative view to display and access your data. All times displayed on the Logbook View are displayed in the time zone listed at the top of the screen next to "Logbook".

To create or update entries, tap on a row in the Logbook View. This will display the Leg View. Creating and updating entries is then accomplished exactly as described in the Logging Data and Leg View sections.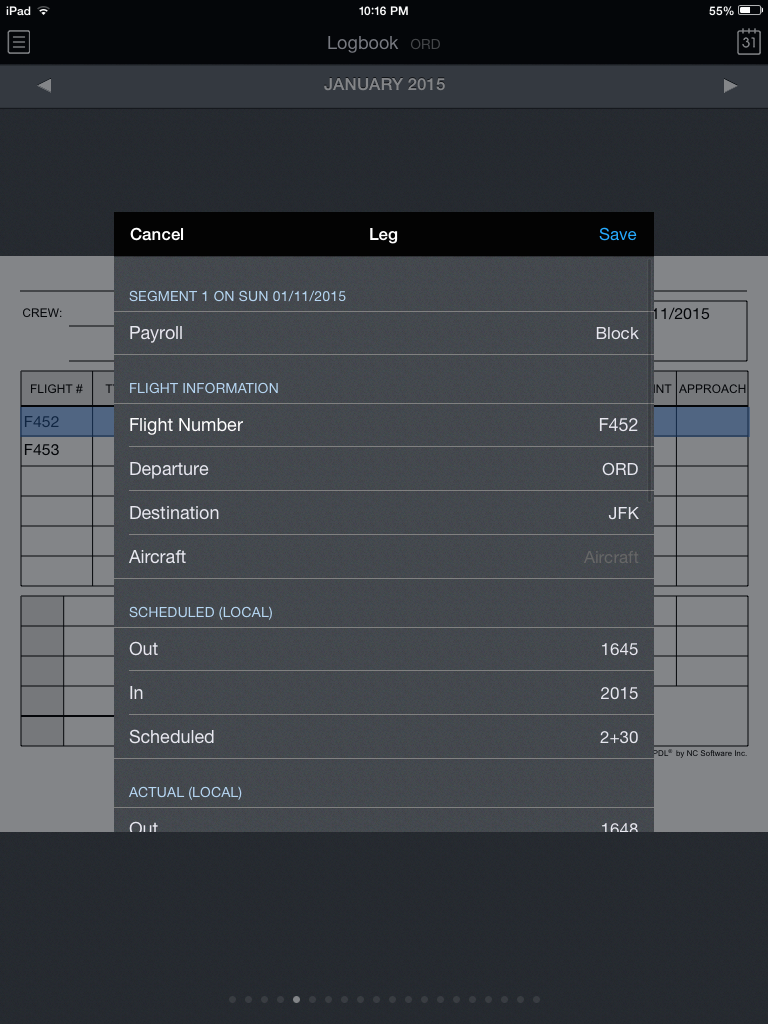 To edit duty periods, tap the crew area, date area, or Trip/Seq# field. This will display the Duty Period View as described in the Manual Entries section.